You are here
William F. Bolger Center
William F. Bolger Center
Description
The William F. Bolger Center (Bolger Center) Arboretum includes 43 beautifully maintained acres across its sprawling campus.  Included on the grounds is a one-and-a-half mile walking trail that winds through both forested and manicured areas.
An in-house grounds keeping team has worked to design, preserve, and identify important species across the property.  Among these include apple, pear, peach, and fig trees.  Perhaps the most prized tree is a 20 year old White Oak which was started as a seedling that descended directly from the original "Wye Oak", the famed Maryland state tree.  "Wye Oak" is an estimated 450 years old and has been recognized in the American Forestry magazine's tree Hall of Fame, and as a National Champion White Oak by the American Forestry Association.
Though the grounds team oversees the daily operation of the Bolger Center's Arboretum, the entire staff is invited to participate in special flower and vegetable garden plantings, and in celebrations for Arbor Day and Earth Day.
Because the property is located in a suburban neighborhood setting, both guests and the local community alike are able to enjoy all the natural beauty it has to offer.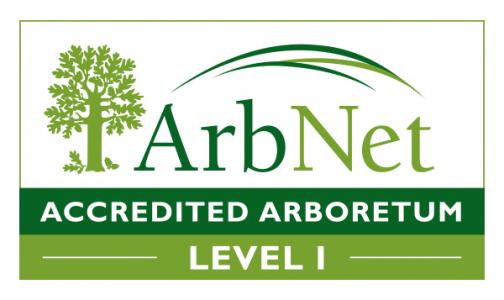 Address
9600 Newbridge Drive, Potomac, Maryland 20854, United States,
Telephone
301-318-9737
E-Mail Address
Whealton-warren@aramark.com
Website Address