You are here
Cave Hill Cemetery Co. Inc.
Cave Hill Cemetery Co. Inc.

Cave Hill Cemetery Co. Inc.
Description
Cave Hill Cemetery is classified as a Historic, Victorian Era, Rural Garden Cemetery. It was chartered in 1848 by the State of Kentucky. There are 135,000 people interred and the cemetery is active, still burying around 600 people per year. The monuments and sculptures are a national treasure and represent a vast array of styles and stone types in the Victorian Extravagance memorial design motif. The Rural Garden Cemetery movement started in the mid-1800's with Mt. Auburn Cemetery in Cambridge, MA, being the first in 1835. These cemeteries were the country's first arboretums and took cemeteries from the drab and depressing entities to beautiful garden spaces that were created for the living more so than the deceased. Cave Hill comprises nearly 300 acres of rolling hills, a cave and 64 sinkhole basins. Five springs feed a chain of lakes supporting hundreds of waterfowl. A wide variety of cultivated and unusual trees and shrubs have been collected for 166 years and dot the landscape. They are meticulously maintained by cemetery staff.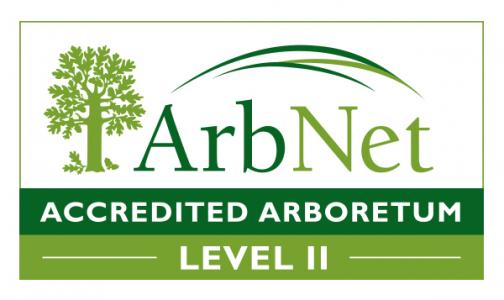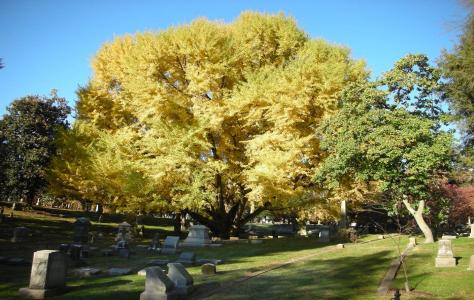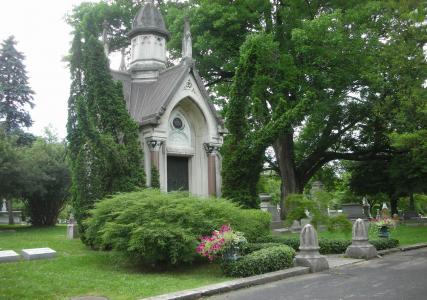 Address
701 Baxter Avenue, Louisville, Kentucky 40204, United States,
Telephone
502-451-5630
E-Mail Address
gwen@cavehillcemetery.com
Website Address