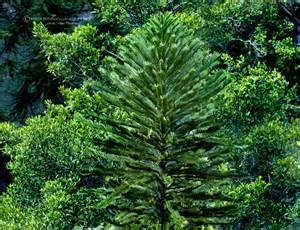 The status of the Wollemi pine is set to be elevated to critically endangered because of threats by a root mould and because there are so few specimens left in the wild.
The pine, discovered in the greater Blue Mountains area 21 years ago, was reviewed by the NSW Scientific Committee after the International Union for the Conservation of Nature listed it as critical.
The NSW committee has recommended the highest level of endangered status because it is so susceptible to Phytophthera cinnamomi, a pathogen which causes dieback of branches and stems.
While no individual trees have died from it, there is no comprehensive control to treat it, although scientists are experimenting with injecting a fungicide into infected trees.
There are also fewer than 100 mature individuals in the wild and fewer than 300 juvenile plants.
Date:
Thursday, January 22, 2015