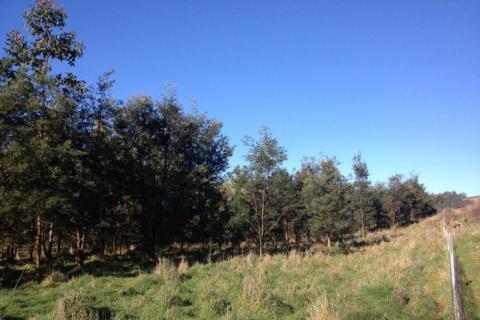 By Laurissa Smith
If you are a frequent flyer, you probably notice airlines offering an option to offset the carbon used in their flights.
It is a concept that also appealed to the Tasmanian Arboretum in 2008, when it provided members with the chance to offset their travel, by planting five trees.
Those five trees have grown to some 4,000 in the last seven years, on the 66 hectare property of undulating hills and creek flats at Eugenana, near Devonport.
It is home to the world's largest collection of Tasmanian living woody plants; Southern Hemisphere Conifers and plants from northern hemisphere forests.
Arboretum president, Phil Parsons, said they chose Hallet's quarry on the fringe of the park to plant a corridor of blue gums for the carbon offset scheme.
"It's outside our browsing animal exclusion fence so we thought we'd revegetate it," he said.