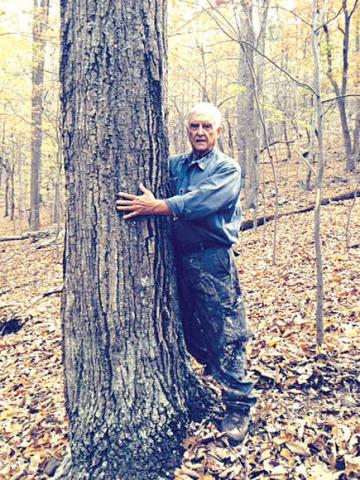 By CHARLES BOOTHE - Staff Writer, The Franklin News Post
Sam Litton of Rocky Mount may have made a very rare find while hiking on Chestnut Mountain in Franklin County.
Litton spotted what looks like an American chestnut tree, a species of tree that almost became extinct. "I haven't seen another one in the county," Litton said, adding that the tree is a minimum of 30 inches diameter, 80 inches-plus circumference and 60 to 70 ft. tall. Litton may not have seen another in the county because there are few other mature American chestnut trees, if any, in the area.
Date:
Wednesday, January 14, 2015