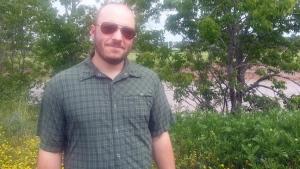 By Denis Calnan
A couple of red pines in northeastern New Brunswick are the oldest of their kind in Atlantic Canada, by far, according to a professor and the New Brunswick Museum.
"These trees have lived 300 years," said Ben Phillips, the conservation scientist at the UNESCO Fundy Biosphere Reserve and a professor at Mount Allison University.
Stephen Clayden, a research curator and the head of the botany and microbiology section at the New Brunswick Museum, said that is very old for a red pine.
"Typically they're overcome by disease or windthrow before they reach those kind of ages," said Clayden.
Red pines normally live for 150 to 200 years.
The museum organized the scientific event, called Biota NB, two weeks ago. It was during that event that the trees were found.