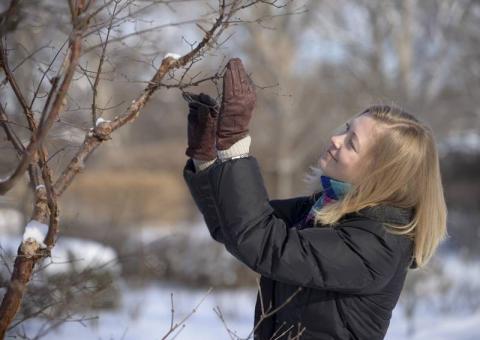 Sue Dibble - Daily Herald
Murphy Westwood knows when most people hear the term "endangered species" they're more likely to think of the giant panda or ivory-billed woodpecker than the paperbark maple or Georgia oak.
But Westwood, a tree conservation specialist at the Morton Arboretum in Lisle, is working to raise awareness that trees need protection, too.
Compared to the 5,500 species of mammals in the world, she says, there are roughly estimated 100,000 kinds of trees, of which one-tenth may be threatened.
Morton Arboretum has long been involved with regional tree conservation efforts -- working with municipalities and park districts on tree care and forest restoration. But in recent years, the arboretum's focus has become more global in an effort to save tree species by working in international partnerships with other arboretums, botanical gardens and conservation organizations.
Date:
Thursday, January 15, 2015