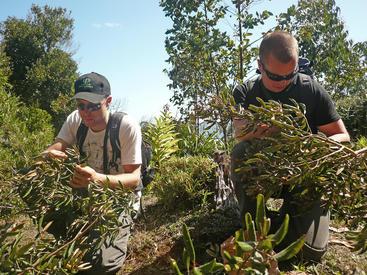 Botanists are celebrating after an important tree seed, collected on a dangerous expedition to South America, has begun to flower at Wakehurst Place, in Sussex.
The team from Kew's 500-acre country estate at Ardingly ventured to Chile in 2009 and encountered smoking volcanoes and leech-infested forests in their hunt to save highly endangered plant species of the area. They brought back over half a million seeds from the most vital plant species they discovered, climbing mountains and volcanoes, crossing rivers, and even collecting by boat in a fjord surrounded by dense temperate rainforest while dolphins and sea lions swam alongside.
Back in Britain the task was to try and germinate the precious seeds to create plants which could be used to help secure the various species' survival. Here the specialist expertise of Kew's Millennium Seed Bank scientists proved vital.
Date:
Wednesday, January 7, 2015